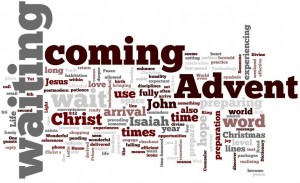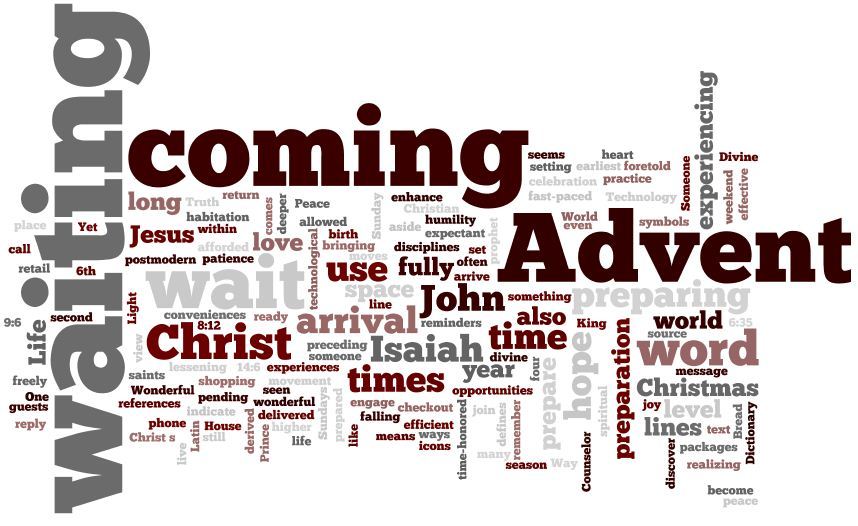 Dear parishioners of St. Joseph's Parish & St. Anthony's Parish, sisters and brothers in Christ:
Today, we begin the Season of Advent and the psalmist invites us: "Let us go rejoicing to the house of the Lord." (Psalm 122)
As we have learned in the past, Advent is a time of joyful expectation for the "coming" or "arrival" of Jesus. For us Christians, it has a twofold nature, it prepares us for the Feast of Christmas, when we recall Christ's first coming among us, and it is also a time when we look forward to his second coming at the end of the ages. However, our Lord Jesus also comes to us through other people, places and events in the ordinariness of life. Advent is another perfect opportunity for us to be more attentive to the many ways in which we encounter Jesus.
Our Holy Father, Pope Francis during the conclusion of the Year of Faith last Sunday has consigned the first official document of his Pontificate. It is his Apostolic Exhortation entitled, "Evangelii Gaudium" (The Joy of the Gospel). This document was written following the Synod of Bishops on "New Evangelization for the Transmission of Faith" which took place from 7 to 28 October 2012, and convoked by his predecessor Benedict XVI. In this document Pope Francis mentioned, "The Joy of the Gospel fills the hearts and lives of all who encounter Jesus. Those who accept his offer of salvation are set free from sin, sorrow, inner emptiness and loneliness. With Christ joy is constantly born anew…I invite all Christians, everywhere, at this very moment, to a renewed personal encounter with Jesus Christ, or at least an openness to letting him encounter them; I ask all of you to do this unfailingly each day. No one should think that this invitation is not meant for him or her, since "no one is excluded from the joy brought by the Lord."
St. Joseph's Parish has now begun the yearlong celebration of our 100 Years Jubilee. The theme that we have chosen: "St. Joseph's Parish 100 Years Jubilee, Celebrating God's Blessings, yesterday, today and forever" invites us to celebrate together: who we are and what we are as a community of faith – we are the parishioners of St. Joseph's Parish; we are God's people constantly grateful for his blessings in our lives. Indeed, our commemoration of 100 Years Jubilee of the Catholic presence in Smithers is a moment of grace in our parish community. Mindful of this significant moment of the parish history, I hope and pray that it will continue to help us prepare for the second coming of Jesus and to the many ways we encounter him.
May our active participation in the various activities at our parishes this Advent Season help us to remain focused on Him, – the Emmanuel – God with us. Let our spirit be joyful and our hearts renewed as we eagerly wait to welcome him!
May the almighty and merciful God, by whose grace you have placed your faith in the First Coming of his Only Begotten Son and yearn for his coming again, sanctify you by the radiance of Christ's Advent and enrich you with his blessing. (Blessing Advent Season, Revised Roman Missal)
I remain,
Fr. Rectorino M. Tolentino, Jr.
Pastor